Your Siding Solution: Enjoy Our Selection of Attractive Steel & Vinyl Siding in Davenport, IA & the Quad Cities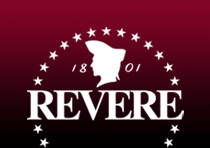 Suburban Wholesale & Supply carries the full line of vinyl, insulated vinyl, and steel siding systems from Revere Building Materials. The Revere family of siding is built on time-honored craftsmanship and a commitment to quality and innovation. Backed by decades of manufacturing expertise, their siding systems are designed for the highest levels of performance, beauty, and value.
Sovereign Select Trilogy
With three fundamentals connected in perfect harmony, Sovereign Select Trilogy delivers the top tier of "must haves" in home exteriors: beauty, durability, and energy efficiency. Meticulously designed for impeccable performance, this premier laminated siding system blends an ultra-premium vinyl panel with energy-engineered insulation, creating a building envelope of superb quality. It's luxurious, protective, and long-lasting. It's a smart choice for you and a healthy choice for the environment.
Sovereign Select
Exquisite style, exceptional strength—that's the hallmark of Sovereign Select ultra-premium vinyl siding. Greater panel thickness and deeper dimension. An extraordinary hurricane-velocity wind resistance up to 253 mph. A luxurious low-gloss finish embossed with a sumptuous texture. All in a generous selection of beautiful solid and variegated colors and classic profiles for tastefully stated elegance.
Sovereign Select Extended Length
With its beautifully uniform finish and smooth shadow lines, Sovereign Select Extended Length creates a distinctly upscale appearance. The extra-long length of this ultra-premium siding reduces the number of panel overlaps while showcasing superb craftsmanship and attention to detail. From the first glance, Sovereign Select Extended Length exudes quality and elegance unmatched by ordinary 12' sidings.
Berkshire Classic
Leave it to Berkshire Classic to embrace your every idea and inspiration—with beautiful colors, richly detailed hardwood texture, and a generous selection of classic profiles. This well-designed vinyl siding combines expert craftsmanship with modern practicalities for a truly upscale home exterior.
PermaFinish Steel
Two of the world's best performing materials come together in PermaFinish steel siding. This high-performance Galvalume® AZ-50 steel with Kynar® PVDF coating technology delivers on every promise for enduring beauty, impressive strength, uniform quality and a markedly refined appearance for your home.
Cedarwood Steel
From the first glance, Cedarwood steel siding exudes elegance. Its remarkable realistic cedar appearance so closely resembles genuine cedar that it's difficult to tell the difference. The secret is in our patented Color Fusion coating process that blends warm browns and natural hues in non-repeating patterns to create the variegated coloring and visual appeal of cedar.
SuperGard
SuperGard's superior construction is visible from the start. Built to withstand even the most punishing weather, each pre-treated galvanized steel panel is virtually "weather-sealed" in a thick PVC finish that's three and one-half times thicker than most conventional coatings. The uncompromising endurance of this heavy-gauge siding promises lasting beauty and protection for your home.