High Quality Replacement & New Construction Windows in Davenport, IA & the Quad Cities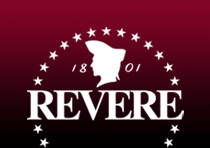 Suburban Wholesale & Supply carries the full line of new construction and replacement windows from Revere Building Materials. The Revere family of vinyl windows is built on time-honored craftsmanship and a commitment to quality and innovation. Backed by decades of manufacturing expertise, our windows are designed for the highest levels of performance, beauty, and value.
Sovereign Replacement Windows
With their classic style and supreme durability, Sovereign premium vinyl replacement windows will beautify the appearance your home while reducing annual energy costs. Constructed with premium-grade vinyl extrusions, the foam-enhanced sash and main frame combine outstanding thermal protection and year-round comfort with eye-catching good looks.
Berkshire Elite Replacement Windows
A contemporary silhouette and superior energy-saving technology make Berkshire Elite a standout choice for your home. The narrowline frame and sash create a larger glass area for exceptional daylighting, while the thermally optimized construction and insulating glass unit protect your home with a weather-tight shield.
Amherst Plus Replacement Windows
Amherst Plus vinyl replacement windows will provide beauty and energy efficiency for your home at an affordable price. Built for years of comfort and easy operation, Amherst Plus windows can help keep your home warmer in winter and cooler in summer with reduced energy spending.
301 New Construction BluePrint Windows
BluePrint Series Double-Hung Windows feature a beveled, double-wall, narrow-profile design for increased strength and larger glass exposure. Our color-coordinated locks and keepers, tilt latches, a fully extruded center lift rail and two easy-to-clean, tilt-in sashes complement this classic design.